Gosh! This took me more than I thought but is finally here and I know all the efforts were worth it. I really, really love this movie. Is one of the best I've seen. I could watch it over and over again and I wouldn't mind. They made such a good story but specially a great work with the songs. The soundtrack is priceless. But well, I must focus in what I'm posting right now. So, let's start:

Rules
+ Do not hotlink
+ Do not claim as your own
+ Please credit and comment
+ Credit to
aradira
+ Enjoy!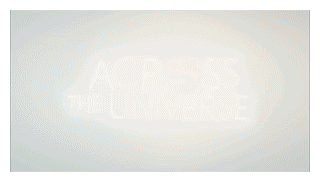 Across The Universe - Moodtheme
132 animated moods | No repetitions | 90 x 50
PREVIEW







FULL PREVIEW

It may take a while

DOWNLOAD

*If the link expires, please let me know and I'll reupload it



INSTRUCTIONS
1.- Download the file and unzip it. Upload the images to your own server.
2.- Go to the Admin Console and in the box, enter; moodtheme_create "Across the Universe" "by aradira" and then click "execute".
3.- If you did it right, the console will give you a number. Write down this number and don't close the browser
4.- Go to the codes.txt file and change the "####" to the number you wrote down. Also replace the "http://www.yourdomain.com/" with the urls to the images to where the files are located on your server. Please be sure you're only replacing that specific part.
5.- Now, copy and paste all the edited codes in the box in the Admin Console and click execute
6.- If you did everything right, you will see the page with your accepted codes. If not, you'll see "Failed! You do not own this theme!" and you have to start from the begining
7.- Go to Customize Page in the menu where you usually pick your mood theme, look for "Across the Universe" and click Save changes. Now it's done

Please, don't forget to credit
aradira somewhere in your info ^^